Have you ever found it difficult to get your dog to do as it is told?  Inside this site, you will find all the information to show you how to train him/her the lazy way and get results every time.
The first task is to get the dog to pay attention to us. How many times have you seen someone shout their dog's name with absolutely no response?  Below are some of the topics you will find inside.
Texas Dog Instruction Training Tips
Digging Behavior – Why they do it and how to stop it.
Potty Training – Using a reward-based method will prove to be very fruitful.
Repeat and Repeat – Considerable repetitions will give your dog ample time to grasp the command.
Direct and Correct – Communicate to the dog how the drill should be.
A properly trained dog will respond properly to all the owner's commands, and will not display anxiety, displeasure or confusion. A good dog training program will focus on allowing the dog to learn just what is expected of it, and will use positive reinforcement to reward desired behaviors.
Dog training does much more than just create an obedient, willing companion. Training your dog properly actually strengthens the bond that already exists between dog and handler. Thanks to the Dog Lady for everything she has done for my dogs – Bob Nations, a happy and repeat client.
Inflatable collars can save your dog from wearing the cone that most vets will hurry to recommend. The cones are uncomfortable and not even as efficient as the inflatable collars….
Basic obedience training and ongoing training sessions provide the dog with an important job to do.  Playtime is important also and try to add this into your dog training sessions is a great way to prevent both yourself and your dog from becoming bored.  Playing with your dog helps to strengthen the all-important bond between you and your dog.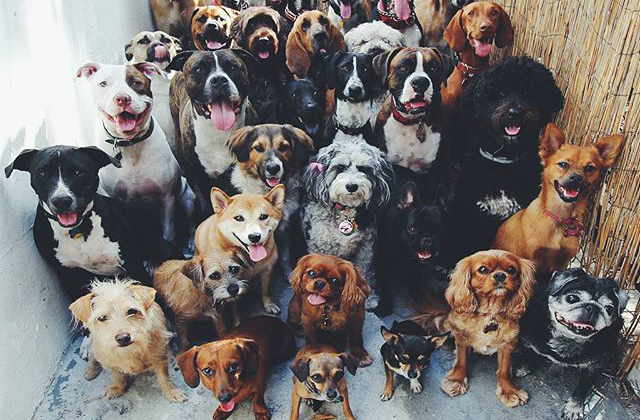 We have worked hard in our research to try to provide the best resources on dog training, so feel free to look around the site, and most of all enjoy your dog!
Texas Dog Trainers
Don't let anyone tell you that they can train your dog better than YOU can. If your dog is going to live with you then you need to know what it takes to maintain a healthy environment and continue to encourage good behaviors. Congratulations to the Top Dog Trainer in Austin for being recognized locally.
EVERY DOG OWNER NEEDS TRAINING!

Working with dog training in Austin is a different experience. Your dogs will learn the behaviors you want when YOU learn how to teach them. YOU learn to train your dog. YOU learn how to solve behavior problems.
Each private dog training lesson is 2 or more hours.
With basic animal behavior and communication techniques.
You will learn how to get control.
Teach your dog obedience commands.
Understand how your dog thinks and perceives our world.
You will learn all about the 4 elements of raising a healthy well-adjusted dog:
Socialization
Leadership
Communication
And, you will learn how to teach manners and obedience commands:
House Training
Crate Training
Sit, Down, Stay
Wait, Come Here
Leash Walking
And more
This will allow you to consistently control the home environment and your dog's behavior while creating a bond with your dog that will last a lifetime. The Dog Lady's methods are based on animal communication skills that you can learn!
You purchase one or more dog/people training sessions at a time. And, with In-Home lessons, you can include all family members and enroll all your dogs for the same price as one!
HOW DOES DOG TRAINING WORK?
Schedule one lesson or more at a time. If you are on a budget then you can pay-as-you-go. Schedule what fits your budget. THE DOG LADY TRAINING COMPANY is committed to helping anyone that wants to become a responsible dog owner. Making your dog a member of the family or creating a relationship where your dog becomes your best friend, requires commitment.

The Dog Lady provides you with the knowledge and tools then coaches you through the process. You provide the commitment and IT WORKS!

Weather you take one lesson or more, YOU are included in the decision every step of the way. You never pay for more help than you need.
You get:
As few or as many lessons as you think you need. All the theory and lesson study your family will need through our online programs.
Follow-up coaching and support to keep you going. Select Non-Local Dog Training Programs from the side menu for details about The Dog Lady's coaching program. With each personal dog, training appointment purchased you receive 1 or more months of online training and personal coaching for FREE ($80 value).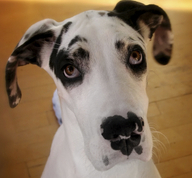 Our training programs are not designed just to keep your costs low; they are designed to keep you involved. Someone else teaching your dog obedience behaviors does not give you the skills to maintain that behavior.
We know of NO OTHER DOG TRAINING COMPANY with this type of program. Because our goal is not just to train your dog; it is to TEACH YOU the skills you will use over the lifetime of your dog.
Build a relationship with your dog that is priceless. Talk to The Dog Lady before you purchase other expensive private dog training packages.
group lessons
Group classes are effective for some dog owners and a waste of money to others. Call and talk to The Dog Lady about the benefits and problems with traditional group classes before you make a decision. She will be happy to give you a telephone consultation and help you decide what type of program is right for you.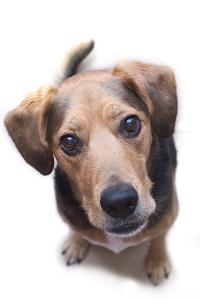 The Dog Lady's group classes vary in length, content, and location. Working independently and with other organizations, she teaches and promotes group classes that effectively use modern, humane group dog, training classes. Call for details on how, when and where you can join The Dog Lady in a group dog training class.
doggie boot camp
Doggie boot camp, also known as board & train programs (The Dog Lady likes to call it Doggie Charm School), can be useful to some families. But, this should not be a dog owner's first choice. You learning to train your own dog is always the first option you should consider. However, sometimes this is not practical.
The Dog Lady does boot camp programs only on a case-by-case basis. If done properly they are time-intensive and expensive. If you are interested please call for details and price quotes.
Discounts
ACTIVE AND RETIRED MILITARY
MILITARY CONTRACTORS
CIVIL SERVANTS
TEACHERS
COMMUNITY ORGANIZATION MEMBERS
DALLAS SIGHTSEEING CITY TOUR EMPLOYEES
CHURCH ADMINISTRATORS
SHELTER OR RESCUE WORKERS
DOG RESCUE VOLUNTEERS
Suggested Programs
New Dog or 1st-time dog owners:
on-line training ($2.99 to $4.99 per month).
hands-on help (starting at $80.00) + online training membership.
6 group dog training classes (starting at about $125). Includes 8 class hours + 14 hours online training for a full 6 months.
Behavior problems needing immediate attention:
Call The Dog Lady for a problem-solving appointment plus 3 months of online lessons for FREE (starting at $80).
Need more help? Schedule 4 appointments (starting at $280) and receive 8 hours of in-home training plus 6 months access to online dog training lessons for FREE.